My Media is the place on bCourses where all of your recordings and Zoom lectures are uploaded and housed. All of this content is unique and viewable only to you.
Media Gallery is for videos that are viewable by those with access to the bCourses site.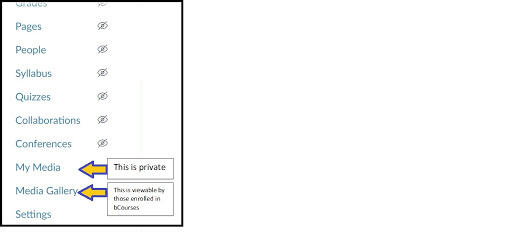 We will fulfill all of your captioning requests through your bCourses Media Gallery. 
Here is additional information on making content available: Service Now Knowledge Base